St. John Baptist de La Salle founded the Brothers of the Christian Schools in the late 17th century with a mission to educate the children of the poor and working class. In the 300 years since his death in 1719, Lasallian schools were founded in over 80 countries around the world and presently educate over one million students. These schools include elementary schools, middle schools, high schools, schools for troubled youth, universities, graduate schools, and alternative education centers.
San Miguel School Chicago was founded  in 1995 by two former Christian Brothers, Gordon Hannon and Ed Siderewicz in a convent dining room, with 18 students, a staff of four and a $50,000 grant. The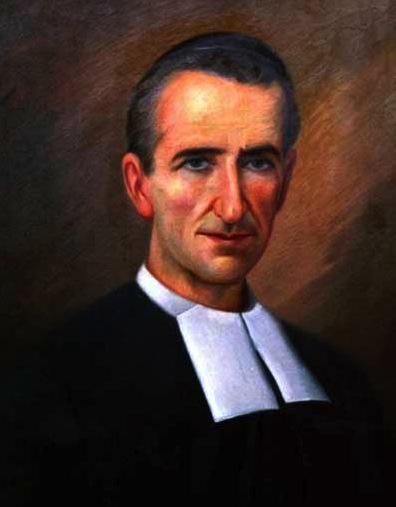 founders chose the name San Miguel because they believed the mission of the school would be guided by the intercession and example of Brother Miguel, an Ecuadorian saint who lived in the 19th and early 20th century. San Miguel Febres Cordero was a remarkable scholar and saint, whose life was characterized by simplicity and great concern for his students.
A few years later, San Miguel School moved across the street and occupied the fourth floor of the former St. Michael the Archangel parish school, and is also where San Miguel School is currently located.
In 2002, San Miguel School expanded and a second campus opened in the Austin neighborhood – the Gary Comer campus. After 10 years of serving over 900 students and 150 graduates, economic circumstances led to the closing of the Gary Comer campus.
The original founders of San Miguel School were invited to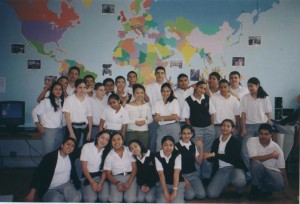 discuss the opening of the Catalyst Schools – K-8 Charter Schools – that adopted the Lasallian education model.
At the same time, San Miguel School Chicago continued its mission of providing faith-based education for students in the Back of the Yards neighborhood.
After nearly 26 years of serving numerous students, graduates, and their families, San Miguel takes the pride in its model for urban education – helping students improve 4-6 grade levels in just three years and graduate high school at rates nearly TWICE that of their neighborhood peers.